Paua shell earrings
$65.00
or 4 interest free payments of $16.25 with
learn more
The brilliant light that radiates from Paua shells, along with the amazing patterns in it, come from the crystal layers that are created due to the protein and calcium present in them.
In the Maori language, Paua is the name given to the abalone (Haliotis Iris) species. This shellfish is found only in the coastal waters of New Zealand. On an average, a Paua is around five inches in size and is mostly oval shaped. There are two primary uses of Paua. Firstly, it is harvested for its meat, which is considered a traditional Maori delicacy; secondly, the shells are used to make jewelry and other gift items.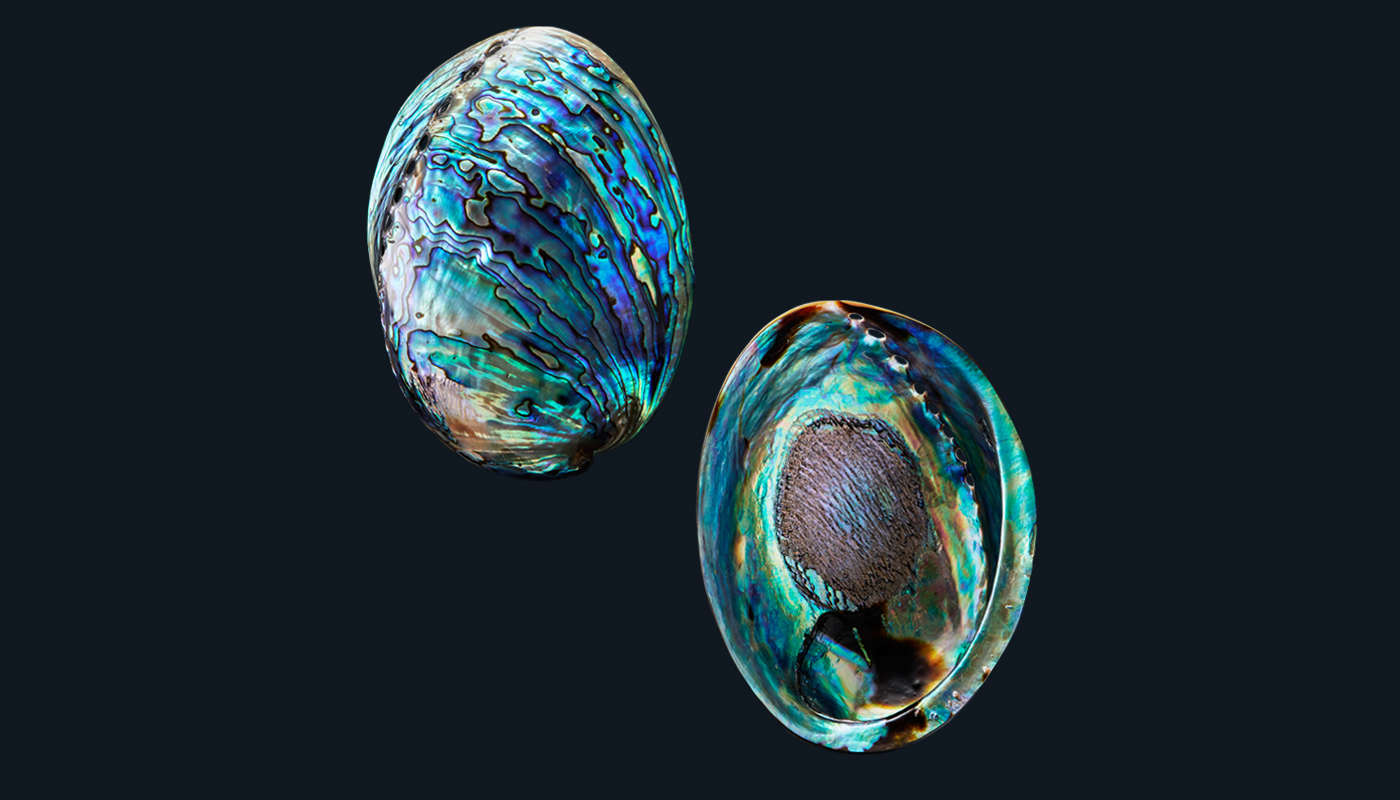 Meaning
The world over, there are more than hundred varieties of Abalone. However, Paua is the most sought-after amongst these. This is due to the vibrant, catchy, and iridescent colors of its shell; they come in various kinds of hues―right from green and blue, to pink, purple, and golden. Traditionally, these shells were used by Maori people to highlight 'eyes' in their artwork. For example, when it came to depicting rage in the eyes of warriors, red Paua shells were used. Many traditional and contemporary crafts of New Zealand are made using these shells even today. Also, Paua shells have always been an indispensable part of jewelry making in New Zealand.
It is believed that all varieties of abalone (including Paua) strengthen the body as well as the heart. If a person wears jewelry made from Paua shells, it is said that he can express his feelings to others articulately. They are believed to bring sensitivity, harmony, and connectivity in relationships. As this shell is found in a number of colors, it represents the beauty of life, which is 'change' that we experience every day.
On the back of the Paua shell is another shell added to the back of these Paua shell.
Packaging: black leather bound box with black inner.
Earring hooks: Sterling silver plaited size 18 mm
SKU: Paua shell earrings 10