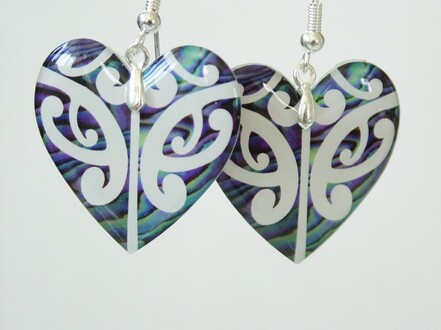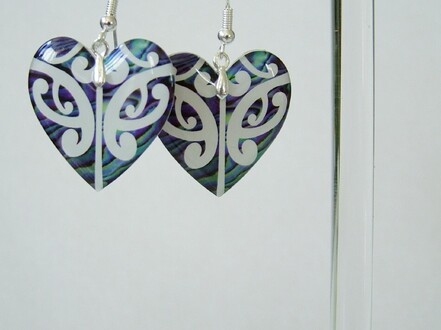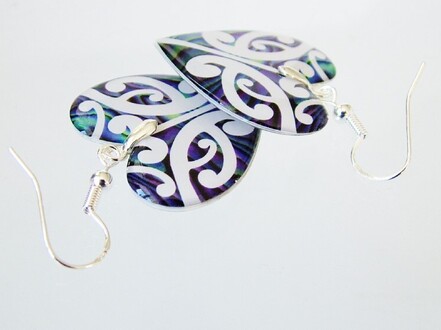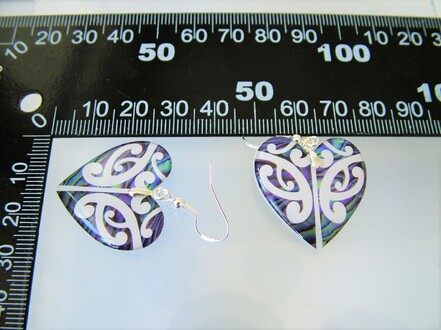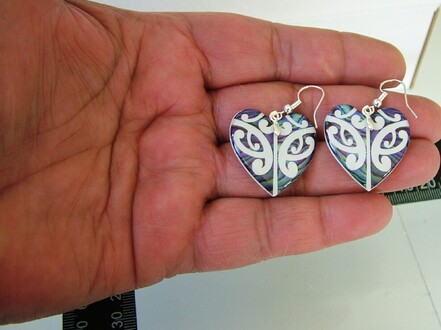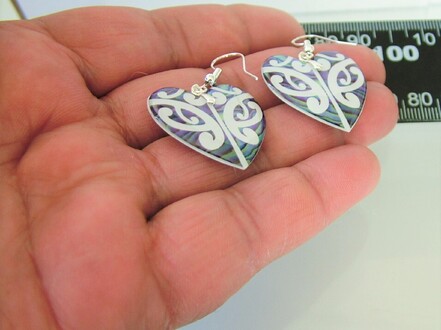 Indigenous graphic design rein heart earrings
Earrings
$15.00
or 4 interest free payments of $3.75 with
learn more
These indigenous earrings are Manawa (heart) shape and design is Kowhaiwhai

Aotearoa (New Zealand) Maori people use the Kowhaiwhai pattern to represent and record the beliefs and Whakapapa (geneology) of the culture.
Kowhaiwhai are Maori motifs that are often used in art, advertising and design representing New Zealand. The Koru and Kape form the basis of the geometrical kowhaiwhai patterns. The Kape is shaped like a crescent moon with the addition of regularly shaped circles.
Kowhaiwhai patterns are traditionally painted in Whare Tipuna (meeting houses), Pataka
(storehouses), on the prow of a Waka (canoe) or on many forms of carving
such as boat paddles or water containers. As well as being decorative, kowhaiwhai patterns also help to tell a story.
Kowhaiwhai in Whare Tipuna (meeting houses) are specially designed for the Iwi (tribe) the house
belongs to. It tells stories about to their history.
Kowhaiwhai are painted on the rafters or the Tahuhu (ridgepole) of the house stretching the length of the building. The Kowhaiwhai painted on the ridgepole represents the whakapapa (geneology) of the Iwi (tribe).
Heart shape represents: "purity, new life, new beginnings, love, friendship, and growth.

SKU: HR15